Ready to hang canvas prints
TPW offer a number of standard size canvas prints:
Square:            12 x 12 inch
                        16 x 16 inch
                        20 x 20 inch
                        24 x 24 inch
Rectangle:       12 x 16 inch
                        16 x 20 inch
                        16 x 24 inch
                        16 x 36 inch
                        20 x 24 inch
                        20 x 36 inch
                        24 x 36 inch
Custom sizes are also available upon request.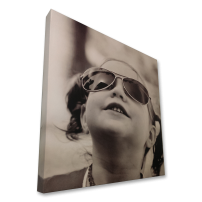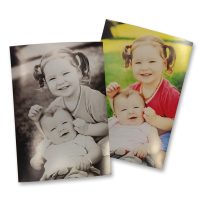 Any Size - custom or standard print sizes
TPW can print beautiful photo quality prints from 10 x 8 inches and up onto 260gsm photo satin paper. A minimum of 2 prints is required for some sizes but it doesn't have to be the same image.
We can also digitally print or copy your photos in any size up to A3. Multiple photos can be placed on one sheet and then printed or copied on our digital printer onto a photo gloss card or some people choose to have their prints laminated for longer-lasting protection.
Contact us for a quote and details.
Restore your old or damaged photos
TPW can restore most cracks and marks on your precious photos and sometimes enhance faded photos for a fraction of the cost usually associated with photo restoration.  Bring your photo instore for a consultation and quote.